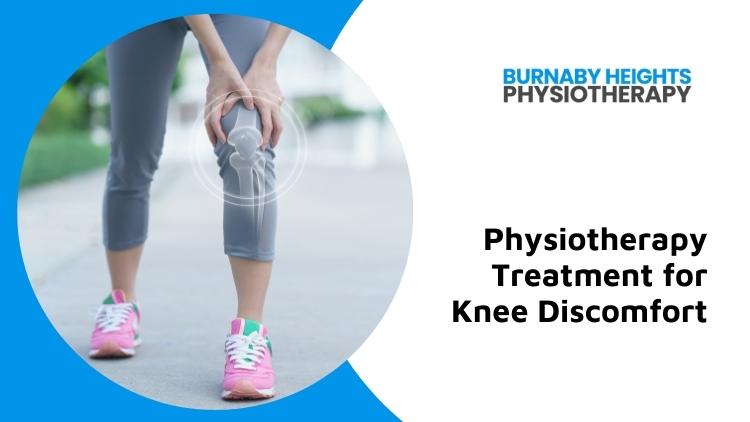 How to Return to Pain-Free Life with Physiotherapy for Knee Discomfort
September 7, 2022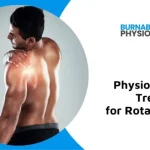 6 Good Reasons You Ought to Try Physiotherapy for Your Rotator Cuff Condition
October 7, 2022
Dry Needling for Pain Relief: What It Is and How It Works
Discomfort is an universal experience, no matter your time, area or culture. In Canada alone, about one in four people experiences chronic pain at any particular time in their daily activity, and oftentimes, it may be challenging to discover a treatment for patients to enjoy relief. While there are numerous treatments available for different types of pain, there aren't any singular remedies that benefit everyone.
Decreasing pain isn't always as easy as taking a pain-killer or anti-inflammatory drug. In reality, many clients can't have these types of medications thanks to risk variables including age, surgery or pre-existing conditions like hypertension.
That's why pain management specialists throughout the nation are turning to integrative medicine to enhance traditional care and help patients handle their pain. One such advanced treatment gaining in popularity among healthcare service providers is called "dry needling".
Dry needling is an alternative treatment for discomfort management carried out by a physio therapist. It is often used in combination with other treatments like physical therapy treatments, physiotherapy treatments, massage, ice or heat treatment, and exercise.
This treatment solution has been growing in popularity in discomfort management and physiotherapy practices across the nation thanks to its ease of use, efficacy, and affordability. In this short article, you'll get to know precisely what dry needling is, who may profit from it and how it functions to decrease or eliminate pain.
What Is Dry Needling?
Dry needling, or intramuscular stimulation (IMS), is a type of treatment that applies fine needles that are inserted into specific connective tissues or muscles to stimulate the body's restorative healing response. While acupuncture uses a mix of fine needles inserted around the entire body, dry needling is performed with a single needle at one particular place.
Dry needling is thought to alleviate pain by energizing the nerve system and resolving misplacements in joint, muscle and connective tissue. Dry needling is often made use of as a treatment method for muscle convulsions, trigger points and tightness.
Overworked or wounded muscle tissues are at times too weak to successfully stretch out and return, which can result in discomfort. If a patient has pain in their shoulder, for example, dry needling might be applied to help release the pectoralis minor muscle, which is frequently connected with shoulder pain.
How Does Dry Needling Work?
Dry needling is believed to function by connecting with the nerves and activating the body's natural discomfort relief process. As soon as a filament is inserted into an uncomfortable connective tissue or muscle, it's thought that the body releases a natural chemical called serotonin.
Serotonin is an organically occurring chemical in the body that's associated with regulating sleep, mood and digestion, to name a few bodily functions. When serotonin is dispensed by the body, it travels into the bloodstream and attaches to receptors all through the body, including the central nervous system.
When these serotonin receptors are switched on, the body experiences a decrease in discomfort and anxiety, as well as a surge in sensations of peace and relaxation. Other research studies have revealed that dry needling can activate the production of endorphins, which are another type of natural chemical that can help lessen pain and improve mood.
Benefits of Dry Needling
Dry needling has lots of advantages for clients experiencing chronic or acute pain. It may be utilized as a part of a pain management strategy in conjunction with other solutions like exercise or massage. It is oftentimes employed for alleviating musculoskeletal pain related to the shoulders, back, knees and other joints, together with sports injuries.
Dry needling is in certain cases applied instead of pain-killer medications and other injection treatments thanks to its lower possibility of negative side effects and complications. Dry needling has also been demonstrated to be efficient at diminishing persistent discomfort and improving function in patients with knee and back pain, along with fibromyalgia symptoms.
Who Can Profit From Dry Needling?
Dry needling can be applied to handle a wide array of musculoskeletal conditions, including low pain in the back, neck discomfort, knee pain, shoulder pain and chronic pain associated with recurring pressure injuries, such as computer-related injuries or carpal tunnel syndrome.
Dry needling has likewise been employed to relieve fibromyalgia, which is a condition characterized by long term muscle pain and fatigue. Dry needling is oftentimes used in combination with other treatments, including physiotherapy and medication, to alleviate fibromyalgia. Even clients that aren't recuperating from a particular personal injury or surgery can experience the advantages of dry needling.
Is Dry Needling Safe?
Dry needling is usually considered a safe treatment when conducted by a trained professional. It's often integrated with other treatments such as massage or active stretching to improve the effect of the needling. There are some rare drawbacks related to dry needling, consisting of bleeding, bruising, skin inflammation or infections.
Dry needling can also induce a light reaction in some people, especially those who are allergic to the adhesive applied to hold the needles in position. It is essential to remember that dry needling is distinct from acupuncture, which is oftentimes utilized to treat pain and is often considered a complementary treatment. While dry needling is used to deal with pain, acupuncture is applied to treat a variety of disorders, including long term pain and stress and anxiety.
How to Identify a Practice Offering Dry Needling
If you are suffering with persistent discomfort or severe injury pain, talk with your doctor about whether or not dry needling could be an alternative for you. Lots of discomfort management clinics and physiotherapy practices offer dry needling as a solution for long term discomfort, particularly knee and back pain.
If you're interested in dry needling, ask your local area physiotherapist about what procedures are utilized. Make certain the physiotherapist is certified and uses sterilized filaments that are thrown away after one use. It is likewise essential to note that you should steer clear of dry needling if you suffer from a blood clotting condition, if you are pregnant, or if you have a heart pacemaker.
Summary
Dry needling is a sought-after pain management procedure that is frequently applied to alleviate low pain in the back, neck discomfort, knee discomfort, shoulder pain and long term discomfort associated with repetitive strain injuries.
Dry needling has likewise been employed to deal with fibromyalgia, a condition characterized by persistent muscle discomfort and fatigue. Dry needling can be employed as one aspect of a pain management plan in conjunction with other therapies like exercise or massage.
If you're suffering from long term pain, talk to your physiotherapist about whether dry needling could be a choice for you. Lots of individuals find that regular dry needling procedures help lessen their pain, or perhaps eliminate it entirely. Try dry needling to experience increased mobility, lowered pain and a greater quality of life.
Give Burnaby Heights Physiotherapy a call right away and we can begin eliminating your pain. Now booking new appointments!