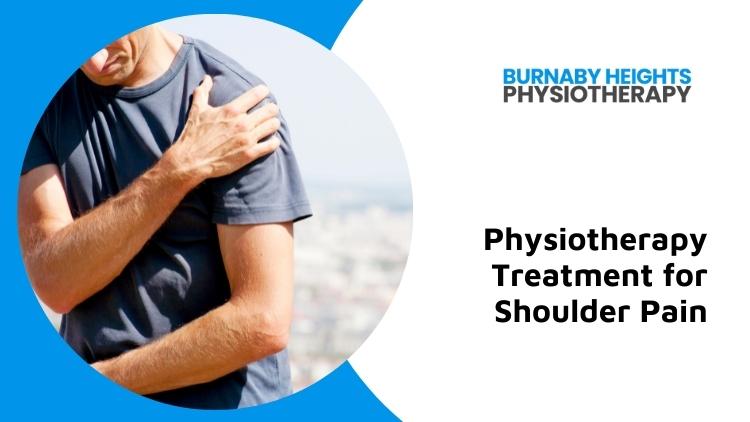 How to Choose the Right Physiotherapy for Shoulder Pain?
August 23, 2022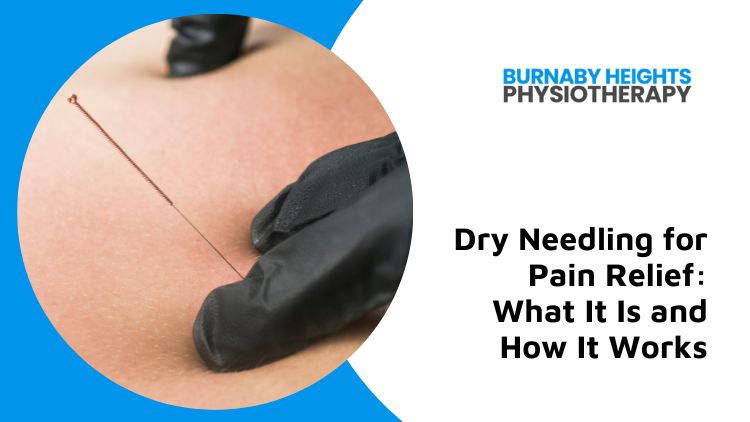 Dry Needling for Pain Relief: What It Is and How It Works
September 22, 2022
How to Return to Pain-Free Life with Physiotherapy for Knee Discomfort
Knee pain can be a real problem for people always on the go– especially if you're an active person.
Fortunately, there are numerous therapies to lower the danger of developing persistent knee discomfort, and to manage it if it does appear.
An experienced physiotherapist will have the ability to tailor a customized treatment plan for you that targets the specific source of your pain and decreases its reoccurrence. In this article, we share some leading tips on how to get rid of knee pain at last.
How Do Physiotherapists Work? What Can I Expect From Them?
As healthcare professionals, physiotherapists are responsible for treating individuals who have suffered injuries or stress in some part of their bodies, like their knees.
A physiotherapist will have comprehensive training and experience in assisting clients to recuperate from injuries or stress. They might also be experienced in specific areas which makes them a lot more certified than general practitioners to deal with those conditions. Simply put: if you want help dealing with knee pain, consider a physiotherapist!
Physiotherapy for Knee Pain and Injuries
Physiotherapy can be one of the most effective treatment techniques for managing knee pain and injuries because it allows you to treat your condition in a focused and efficient way, often without the need for medication or surgery.
According to an evaluation of research studies, physiotherapy delivers higher advantages than self-management for people with knee arthritis.
Physiotherapy provides a special mix of comprehensive treatment options and workouts that can help you in reducing discomfort, gain back flexibility, and go back to daily activities.
Let's Look At Some Common Reasons For Knee Pain:
Sports injuries
Joint pain
Motor vehicle accidents
Accident Injury
Muscle tightness
Scar tissue
Connective tissue problems
Neurological pain
Excessive movement
Poor blood flow to synovial fluid
Poor muscle activity
Abnormal movement patterns
While physiotherapy services are focused on pain relief, they can also be utilized to treat the root causes of knee pain.
Stretching Workouts
Stretching is essential when handling knee discomfort–and it's a lot more important if you're recovering from an injury. Studies prove that individuals who stretch frequently have decreased pain and increased agility compared to those who do not stretch at all.
There are two primary kinds of stretches you can do to ease knee discomfort: static and dynamic, and your physiotherapist can recommend the best ones for your unique condition.
Static stretching includes holding your muscles in a lengthened position for about 30 seconds. You should feel a gentle stretch in your muscles, but no major discomfort.
Dynamic stretching involves moving your muscles through a range of movements over a period of time. You may feel an increased stretch in your muscles, in addition to a slight pull.
Both kinds of stretches have their advantages, but dynamic stretches are especially helpful for knee discomfort. They can help you to loosen stiff joints, enhance your overall agility, and increase joint range of motion.
Strengthening Workouts
While stretching is very important for minimizing knee pain, reinforcing the surrounding muscles is essential for long-lasting management of the pain. Strong muscles supply stability and support to your joints, enabling them to work better and reducing the probability of pain and injuries recurring.
According to a review of studies, a mix of aerobic exercise and reinforcing workouts is the most effective method of handling knee pain. Low-impact exercises such as swimming, cycling, and using an elliptical machine are excellent for reinforcing muscles without overburdening your knees. Again, your physiotherapist can teach you the most beneficial exercise plan to reinforce your knee muscles.
If you've recently suffered an injury, you should steer clear of high-impact exercises such as running till your knee has healed. Exercises to strengthen your quadriceps (the muscles in the front of the knee) are the most beneficial method to decrease knee discomfort.
Dry Needling
Dry needling is a type of acupuncture that involves inserting extremely thin needles into trigger points. These trigger points are small knots in your muscle that cause pain and lower mobility in the surrounding region. Dry needling can be used to deal with all kinds of musculoskeletal conditions, including knee discomfort. Research studies reveal that dry needling is just as successful as electrotherapy for dealing with knee osteoarthritis, with fewer negative effects. Dry needling is often used as part of a multifaceted treatment strategy. It's not a stand-alone treatment–though it can be effective when integrated with other therapies.
Acupuncture
Acupuncture is another treatment that is increasingly being utilized to treat knee discomfort. Like dry needling, acupuncture entails putting small needles into the skin at particular points on the body. Research studies show that acupuncture can reduce discomfort and improve knee joint function in people suffering from knee injuries. Acupuncture has extremely few side effects and is often an excellent treatment alternative for managing knee pain. It can also be utilized in combination with other therapies.
Knee Brace
If you suffer from regular knee pain, a knee brace is a great method to protect your knee and prevent injuries from reoccurring. Braces are available in a variety of types and materials, and there are many different types to pick from. A knee brace can help ease knee pain and support the knee in patients who are recuperating from an injury, have osteoarthritis, or have had a joint replacement.
Taping
Knee braces are frequently the first port of call for handling knee pain, but many people have concerns about their use. Taping your knee is a much less invasive way of handling the pain and can be just as successful as a knee brace. Numerous research studies have revealed that taping the knee can significantly reduce knee pain and improve knee function in patients with knee osteoarthritis. It can be used alone or in combination with other therapies.
TENS machine
Transcutaneous Electrical Nerve Stimulation (or TENS) treatment is a non-invasive therapy that can be used to alleviate discomfort. TENS devices send out electrical pulses through the skin and energize the nerves. This decreases inflammation and helps to handle discomfort. TENS devices are typically used for short-term discomfort relief, such as after an injury. Some research demonstrates that TENS machines can be beneficial in managing knee discomfort, though more study is required to establish its long-lasting effects.
Conclusion
Knee discomfort can be a genuine pain in the.. well.. knee, but it doesn't need to be. By following a few simple tips, you can keep your knees healthy and pain-free. And if you do get knee discomfort, you can use these tips to lower the pain and get back to your everyday activities as soon as possible. In short: if you want aid dealing with your knees, see a physiotherapist! And remember: knee discomfort can be treated, so don't let it rule your life!
Call Burnaby Heights Physiotherapy today and we can start relieving your knee discomfort. Now booking new appointments!