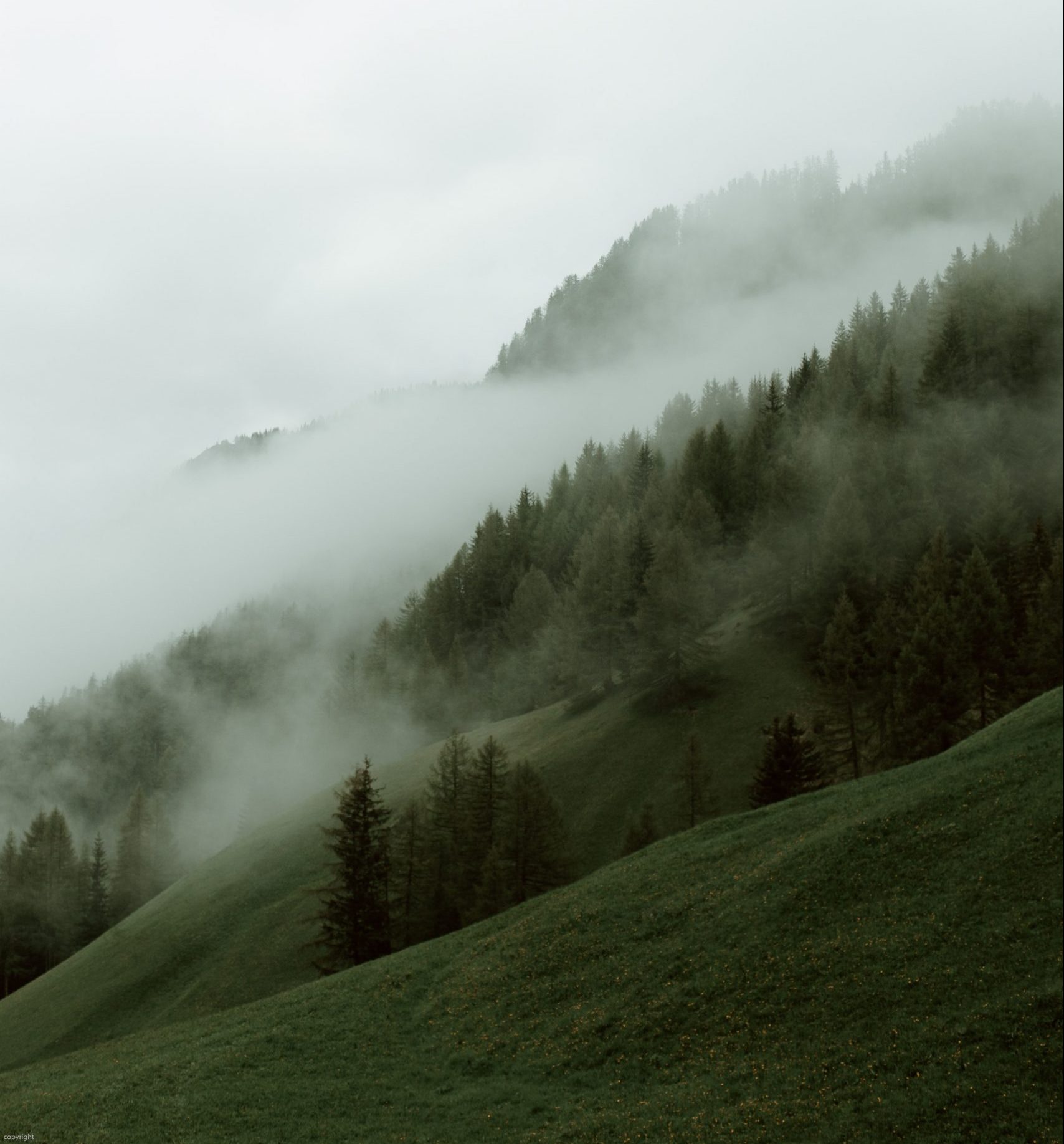 Hand Therapy Burnaby - Certified Hand Therapist
---
Hand therapy is a specialized profession that is usually carried out by highly trained physiotherapists or occupational therapists that have done specialized training in the area of the shoulder, elbow, wrist, and hand.
Burnaby Heights Physiotherapy hand therapists are certified and highly skilled at assessing and treating injuries of the upper extremity. Our health care practitioners have decades of experience in this area.
Our therapists provide effective treatment for a variety of conditions such as traumatic hand injuries, activity generated injuries, and post-surgical rehabilitation. We help people restore, maintain, and maximize function through occupational and physiotherapy techniques, the application and use of customized splints, braces, and taping.
What type of injuries are seen by a hand therapist?

Fractures
Post-surgical rehabilitation
Dislocations
Sprains
Strains
Ligament and joint injuries
Tendon and nerve lacerations
Burns
Frostbite
Sports injuries
Chronic conditions

Carpal tunnel syndrome
Dystrophy (RSD)
Tendonitis
Trigger finger
Tennis elbow
Golfer's elbow
Rheumatoid arthritis
Osteoarthritis
Fibromyalgia
Lupus
---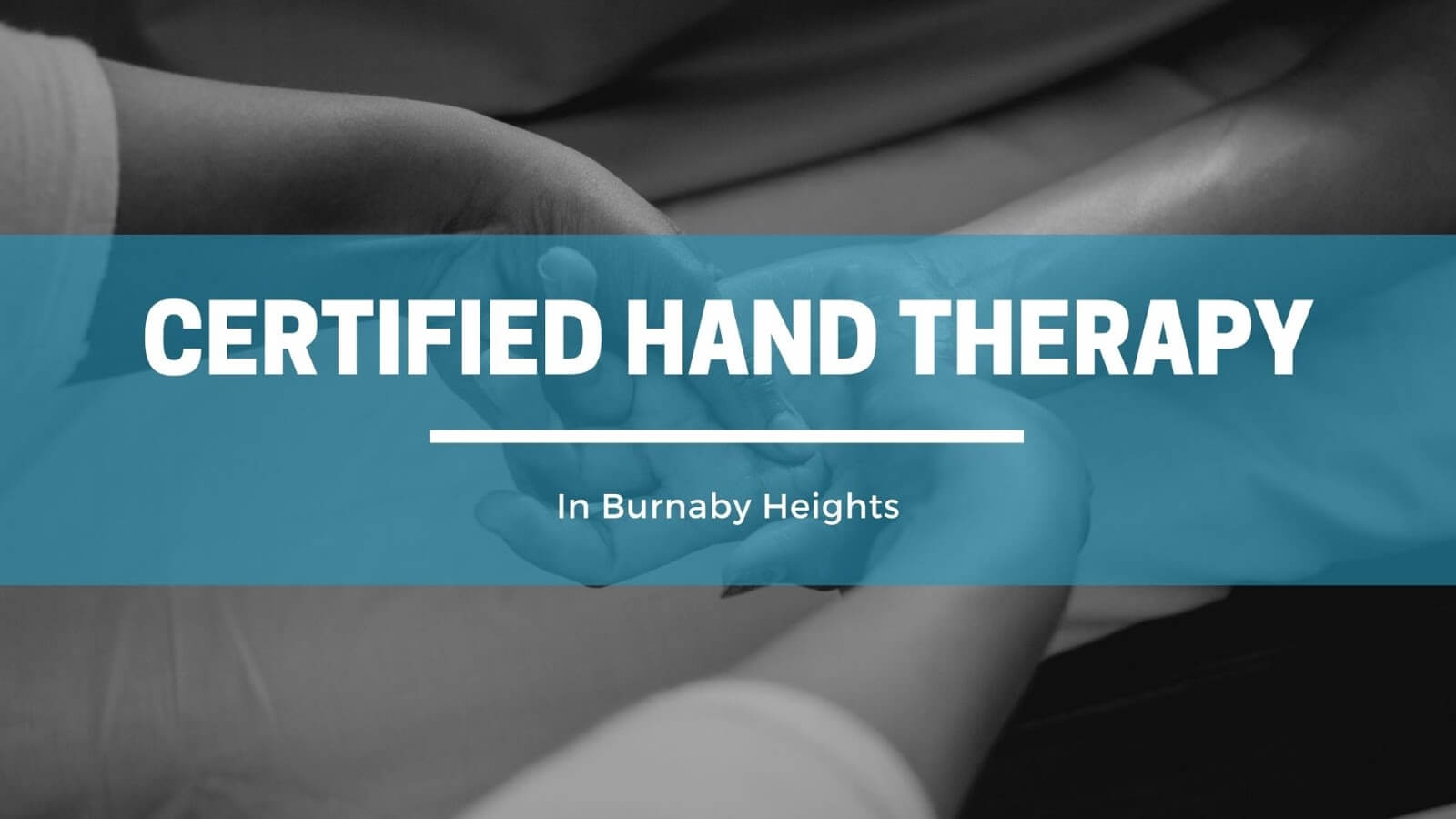 Our Certified Hand Therapist Can Help Your Hands Too
Are you unable to enjoy your hobbies or work due to the pain in your hands? We understand how important your hands are. Are you wondering if you should be exercising or resting your hands due to joint pain or another condition? Regardless of the reason for needing hand therapy, it's important to take extra care when it comes to your hands. After all, we use them for so many things.
A certified hand therapist will design a treatment plan unique for your hands and show you how and when to exercise them. Knowing is often half the battle and our therapists will make sure you have all the information you need to know when it comes to what's best for your hands. We want you to feel confident in the effectiveness of your treatment.
Our therapists are knowledgeable on a wide array of treatment styles. First, a hand therapist will test the abilities of your hands and perform an initial assessment. The hand therapist will then discuss with you your personal goals to discover the best treatment plan for you with the goal of getting you back to normal function and activity.
Physiotherapy & Occupational Therapy Treatment Options
There are many methods available for us to help you with taking proper care of your hands. Our therapists spent many years studying everything there is to know about hands. You would be surprised just how much we know about hands and just how many tricks and techniques we can teach you.
It's important that strengthening exercises are done properly and that they are appropriate for the hand's condition. We will monitor your progress throughout the course of your treatment and adjust your plan accordingly. We'll make sure you're doing the appropriate amount of activities to heal your hands as quickly as possible.
Like strengthening exercises, range of motion exercises are important and our therapist will teach you how to do these at home as well. In addition to exercises, there are a number of medical devices available for us to use that come in quite handy (pun intended). Custom hand splints can be crafted specifically for your hands to make sure you get maximum mobility and recovery from your injury. Similarly, rings can be custom-fit and made to correct any finger deformities due to arthritis or other issues.
Desensitization techniques are available to help reduce sensitivity in the hands.
In addition to physiotherapy or occupational therapy, other service types such as massage therapy, where specific massage techniques are used on the hand and forearm, may be incorporated. Acupuncture therapy may also be considered as part of the overall treatment plan. Sometimes, all it takes to make our lives easier and to save our hands from being overused or improperly used is the right tool. Our hand therapists take the time to discuss your daily activities with you and provide special tools or suggestions to help you accomplish your tasks more easily so you can give your hands a break.
You don't have to worry after surgery because we've got you covered. We have special tools and procedures ready to help you after surgery. We're here for all of your post-surgery needs providing bandage care, infection prevention, healing assessment, swelling management, rehabilitation, and education.
Burnaby Hand Therapy Treatment and Splints
Most insurance policies will cover hand therapy if it's provided by a certified physiotherapist or occupational therapist. It's always a good idea to contact your insurance company prior to your visit if you're unsure about your health coverage.
Book Your Hand Therapy Treatment Today
Don't wait for your condition to worsen. If you're suffering from chronic pain or need help recovering from surgery, it's best not to delay. Put your hands in ours. Conveniently located in Burnaby, British Columbia, give us a call and book an appointment today. You may also book an appointment through our website with our online booking app.