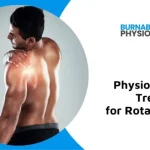 6 Good Reasons You Ought to Try Physiotherapy for Your Rotator Cuff Condition
October 7, 2022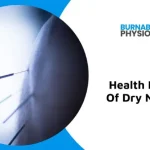 Seven Health Benefits Of Dry Needling Through Physiotherapy Care
November 7, 2022
Plantar Fasciitis Dry Needling: An Effective Step to Recovery
If you're reading this, you most likely already understand how uncomfortable plantar fasciitis can be. The pain usually begins as a dull pain in the bottom of your foot that gets even worse with prolonged standing or walking. As a matter of fact, plantar fasciitis is one of the most common reasons for chronic pain in the heel, accounting for up to 85% of all cases.
If you're experiencing the aches and pains of plantar fasciitis, we have great news: Dry needling, which is also referred to as IMS Therapy, is a beneficial treatment technique for plantar fasciitis (and other agonizing chronic injuries caused by weakness or tightness in particular muscle tissues). By targeting these trouble spots, dry needling can help you get back on track by alleviating the discomfort of plantar fasciitis and helping to reduce the chances of potential flare-ups.
Though other treatments for plantar fasciitis are much better known, dry needling for plantar fasciitis is becoming a popular therapy option because it helps ease aching, decrease inflammation, and speed up muscle healing without medications or invasive techniques. If you're dealing with plantar fasciitis, here's what you ought to understand about dry needling for plantar fasciitis and how it can help you savor a more pain-free lifestyle.
What is Dry Needling?
Dry needling is the practice of placing a filament (normally a thin, solid filament made of superfine acupuncture needles) into tight, sore muscles to minimize their tension and ease their overactive reaction. Dry needling is typically used as one component of a healing treatment plan for pain management and sport injury rehabilitation.
Dry needling is sometimes referred to as trigger point dry needling or intramuscular stimulation (IMS). Trigger points occur when there is excessive pressure and tension in certain muscles, triggering knots to form in the muscle.
Dry needling is an effective pain relief process used to help eliminate the knots in the muscle tissues and increase blood circulation, which can help decrease discomfort and enhance the range of motion in the muscles.
How Does Dry Needling for Plantar Fasciitis Work?
Dry needling is a relatively fast and easy way to focus on and relieve the muscle tissues in your foot that are inflicting your discomfort. By focusing on these muscles, dry needling may help in reducing pressure on the plantar fascia and, as a result, minimize your aching.
Dry needling is most successful when administered to the plantar fascia and the muscles all around the bone tissues in your feet, including the structures surrounding the heel, the bone tissues along the arch, and the structures in the front of your foot.
As a matter of fact, dry needling is often put together with other treatment options for plantar fasciitis, such as exercise therapy, so as to lessen pain and enhance movement.
Exactly Why is Dry Needling an Effective Treatment for Plantar Fasciitis?
Dry needling can be an excellent treatment option for plantar fasciitis simply because it lowers the strain and discomfort in the tissues around the plantar fascia, which in turn can help alleviate pressure on the area and decrease aching.
By releasing the stress in the muscles that are triggering your discomfort, dry needling can help you to walk in comfort again and minimize the risk of future flare-ups. In addition, dry needling may be extremely beneficial in managing the pain triggered by trigger points and can likewise help to release muscle spasms.
Plus, dry needling can likewise stimulate the body to deliver neurotransmitters like endorphins and serotonin, which decrease discomfort and improve mood.
Details to Know In Advance Of Getting Dry Needling for PF
Before you get dry needling for plantar fasciitis, it is very important to be aware that all dry needling is not created equal. Most importantly, you need to make sure that your dry needling treatment is performed by a knowledgeable practitioner who is experienced and trained in dry needling. You do not want to make the mistake of visiting a location that offers dry needling therapy but isn't in fact licensed and trained to perform it.
You must likewise ensure that you are trusting to a trustworthy clinic to get your dry needling. Accredited and reputable healthcare providers who provide dry needling for plantar fasciitis will always utilize sterilized, single-use needles that're designed for usage on humans exclusively.
They will likewise ensure that your therapy is safe and effective by asking you questions regarding your medical history, health conditions, and any sensitivities or allergic reactions you may have.
How Often Should You Receive Dry Needling for Plantar Fasciitis?
The length and frequency of your dry needling appointments can vary depending upon your particular needs. You and your physio therapist will review this during your first treatment session.
Nevertheless, in general, many individuals benefit from one to three sessions each week for 2 to 6 weeks. By treating your feet and the areas around your plantar fascia with dry needling, you can help to relieve your discomfort and begin to heal much faster.
After having dry needling for plantar fasciitis, you should follow up with self-care strategies, like sustaining a healthful lifestyle, working out, icing your foot as needed, and putting on supporting shoes. It's also important to keep in mind that dry needling for plantar fasciitis is a treatment method and not a remedy. You'll likely need to get dry needling routinely to remain pain-free and active.
Tips For a Successful Rehabilitation With Dry Needling
Here are a few suggestions to guarantee a successful recuperation with dry needling for PF:
Take great care of your feet – Make certain that you're doing everything you possibly can to steer clear of inflicting more damage to your foot. This includes staying well-hydrated, dressing in supporting shoes, icing your foot as necessary, making use of heat to promote blood flow and speed recovery, and taking time off away from your activities to allow your foot to recover.
Get follow-up treatment – Receiving follow-up therapy soon after your preliminary therapy sessions are over will help ensure you get the optimum health benefits of dry needling and will help defend against future painful flare-ups.
Stay active – After getting therapy for plantar fasciitis, work on staying active and keeping your feet healthy.
How to Get Started With Dry Needling
If you've come to a decision that dry needling is right for you, the very first step is to identify a certified and respectable health care provider who offers therapies which include dry needling. From there, make sure to follow the tips we listed above in order to ensure that you get the best outcome out of your treatment.
When you're ready to get dry needling for plantar fasciitis, it is crucial to bear in mind that suffering from the discomfort and pain of plantar fasciitis isn't a lifelong sentence. With dry needling and other treatment methods, you can break the cycle of discomfort, return to your feet, and resume living the way you wish to.
Call Burnaby Heights Physiotherapy right away and we can begin relieving your plantar fasciitis discomfort. Now booking new clients!