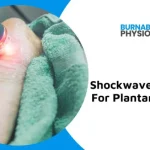 Shockwave Therapy To Relieve Plantar Fasciitis
December 23, 2022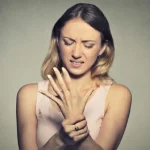 Effective Physiotherapy for Arthritis in Burnaby: A Comprehensive Guide
August 7, 2023
Sciatica, a prevalent condition causing discomfort and often intense pain, can be debilitating and significantly impact your quality of life. Fortunately, physiotherapy stands as a beacon of hope, offering an effective solution.
In this guide, we aim to bring clarity to the benefits and potential of physiotherapy for sciatica. At Burnaby Heights Physiotherapy, we are committed to helping you navigate this journey, providing comprehensive and tailored treatment plans to get you back on your feet.
Sciatica: A Closer Look
Before we delve into the treatment options, it's crucial to understand the nature of sciatica. Sciatica is characterized by pain radiating along the path of the sciatic nerve – starting from the lower back, moving through the hips and buttocks, and travelling down each leg. This pain can range from mild discomfort to severe, debilitating pain that significantly impacts your everyday activities.
How Does a Physiotherapist Treat Sciatica?
Treating sciatica via Physiotherapy in Burnaby involves the use of strategies like manual therapy, specialized exercises, and advice on posture and movement. Much like our effective physiotherapy treatments for TMJ, where a similar comprehensive approach is taken, focusing on the temporomandibular joint instead of the lower back and legs.
Physiotherapy vs. Massage: Which is the Better Option for Sciatica?
Both physiotherapy and massage have shown efficacy in providing relief from sciatica symptoms. However, they each have their strengths and focus areas.
The Case for Physiotherapy in Sciatica Treatment
Physiotherapy aims to provide a long-term solution to sciatica. Through a combination of physical techniques, tailored exercise plans, and guidance on lifestyle changes, physiotherapy treats the root cause of sciatica rather than just relieving symptoms.
Massage as a Sciatica Treatment Option
Massage therapy focuses on relieving muscle tension, promoting relaxation, and providing temporary pain relief. While it can be beneficial, it doesn't address the underlying issues contributing to sciatica in the same way that physiotherapy does.
The Role of Exercise in Sciatica Treatment and Prevention
Physical activity plays a significant role in treating and preventing sciatica. However, identifying beneficial exercises and those that can potentially worsen the condition is crucial.
Can Exercise Alleviate Sciatica?
Yes, exercise can be a potent ally in combating sciatica when implemented correctly. Specific exercises can help strengthen the muscles supporting your spine, improve your flexibility, and promote good posture. Much like our physiotherapy approach for arthritis, these exercises need to be tailored and supervised to ensure they are done correctly and safely.
Which Exercises Should I Avoid with Sciatica?
Not all exercises are helpful for sciatica. High-impact activities, heavy lifting, and exercises that involve twisting the spine can further strain your lower back, potentially aggravating sciatica symptoms. It's always best to consult a physiotherapist for an exercise regimen tailored to your needs and condition.
The Journey to Sciatica Pain Relief: What Should You Expect?
Each individual's journey towards sciatica relief is unique. Factors such as the severity of symptoms, overall health condition, and individual responses to treatment will influence the duration and nature of treatment.
How Many Physiotherapy Sessions Will I Need for Sciatica?
It's not easy to predict an exact number as it often takes several weeks to a few months of regular physiotherapy sessions to see substantial improvement. However, rest assured that at Burnaby Heights Physiotherapy, we aim to create a personalized treatment plan designed specifically to cater to your unique needs and progress rate.
Uncovering the Most Successful Treatment for Sciatica
While there are many treatment options for sciatica, physiotherapy stands out due to its holistic, patient-centred approach that offers more than just immediate pain relief.
Why Physiotherapy Stands Out in Treating Sciatica
Physiotherapy combines a variety of pain relief techniques, mobility-enhancing exercises, and preventive methods, providing a comprehensive approach to managing sciatica. Our commitment extends beyond treating sciatica, as we also offer comprehensive physiotherapy solutions for other conditions like TMJ, arthritis, lower back pain, knee pain and leg pain.
Key Takeaways
Living with sciatica can be a daunting experience, but remember that relief is well within your reach. With a comprehensive, personalized treatment plan, guidance from expert physiotherapists, and commitment to your therapy, you can regain control over your life and bid goodbye to sciatica pain.
At Burnaby Heights Physiotherapy, we are dedicated to helping you on this journey. We offer expert guidance, unwavering support, and top-notch care every step of the way. Don't let sciatica dictate your life any longer. Book your appointment today, and let's embark on your path to recovery together.