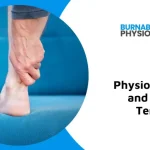 Physiotherapy and Achilles Tendonitis: A Comprehensive Guide
December 8, 2022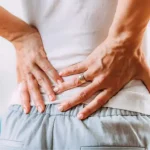 Harnessing the Power of Physiotherapy for Sciatica Relief in Burnaby
July 25, 2023
Shockwave Therapy To Relieve Plantar Fasciitis
If you have ever suffered from plantar fasciitis, you understand how agonizing this strain of foot discomfort can be. It is among the most typical reasons for heel discomfort and among one of the most persistent, too.
Taking a walk, jogging, squatting: nearly any activity that puts stress on the bottom of your foot can make the discomfort of plantar fasciitis even more painful.
As a matter of fact, even standing for long periods of time or climbing up steps can cause it to hurt more. That's why discovering successful ways to manage plantar fasciitis is so crucial for helping keep this chronic pain at bay.
This article covers everything you may need to learn about shockwave treatment for plantar fasciitis, including things like how it relieves pain and why it appears to help so many patients.
If you've been diagnosed with plantar fasciitis or think you've got plantar fasciitis, keep reading to learn more about this interesting option for relieving your pain.
Exactly What Is Shockwave Therapy?
Shockwave therapy is a non-surgical treatment that uses acoustic waves to promote the recovery system in injured bones and damaged tissues.
It is made use of to treat a wide variety of health conditions, such as plantar fasciitis, frozen shoulder, rotator cuff injuries and Achilles tendinopathy.
The treatment is applied to the soft tissues and bones by using a hand-held wand that delivers fast bursts of audio energy to the location of discomfort to jump-start the healing process.
Shockwave therapy is believed to be an even more effective treatment when made use of with other therapies, like stretching, strengthening exercises, and anti-inflammatory meds.
How Does Shockwave Treatment Improve Plantar Fasciitis?
With plantar fasciitis, the connective tissue (tendon) that attaches your heel to your toes becomes swollen. This harms the tissue and triggers discomfort.
Shockwave treatment is thought to help relieve the pain by maximizing blood circulation and blood vessel growth in the affected area, helping the hurt tissue repair itself.
The maximized blood flow helps reduce the inflammation in the tissue. Shockwave therapy is likewise believed to promote the nerves in the area, which in turn may minimize discomfort.
Though it's not entirely understood exactly how shockwave treatment helps relieve plantar fasciitis, it does offer discomfort relief for lots of people.
How is Shock Wave Therapy Different From Alternative PF Treatments?
Shockwave treatment can be employed alone or in combination with other treatments, like physical treatment, prescription medications, and orthotics.
It is non-invasive, which guarantees there's no danger of negative complications. And, given that it doesn't involve anesthesia, it's easier for clients.
It's also more affordable for insurance companies, as it may be carried out in one treatment, as opposed to having to go to a therapist's office several times to be treated.
Who Exactly May Get Relief From Shockwave Therapy for Plantar Fasciitis?
Anybody struggling with plantar fasciitis can take advantage of shockwave treatment. As a matter of fact, one research study discovered that shockwave therapy minimized heel pain in ninety percent of the patients who tried it.
While Shock Wave treatment is not a panacea for all types of discomfort, it does offer a great deal of relief for lots of people. While some types of discomfort may come back, it is generally much less frequent than it was before treatment.
Is Shock Wave Therapy for Plantar Fasciitis Safe?
Yes, shockwave therapy is considered safe, with just light and transient side effects. Among the most typical negative side effects are minor swelling and redness at the site of treatment.
There may likewise be a feeling of warmth immediately after the procedure. Some people may suffer from increased discomfort and swelling after the treatment. You may easily reduce this by administering ice to the affected area after the procedure and using crutches if needed.
Is Shockwave Therapy The Right Option for You?
If you're suffering with the pain of plantar fasciitis, Shock Wave treatment should be worth trying out. It can be employed by itself or in combination with other therapies. It is completely non-invasive and can be performed in many settings, like a physiotherapy clinic, or a health center.
There are no medications or surgical treatment needed, and it's reasonably affordable compared to other treatments for plantar fasciitis. It also has very few side effects and may be applied in all phases of pregnancy, making it an excellent choice for many people.
Call the caring staff at Burnaby Heights Physiotherapy today and we can start alleviating your plantar fasciitis pain. Now booking new appointments!