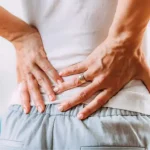 Harnessing the Power of Physiotherapy for Sciatica Relief in Burnaby
July 25, 2023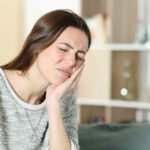 Unravelling the Role of Physiotherapy Treatment for TMJ Disorders in Burnaby
August 21, 2023
Arthritis, a condition characterized by pain and inflammation in the joints, poses considerable challenges to the affected individuals. However, with the right strategies, such as those we provide at Burnaby Heights Physiotherapy, you can effectively manage arthritis, alleviate its symptoms, and embrace a more active, fulfilling life.
This comprehensive guide takes a deep dive into the integral role of physiotherapy in arthritis management, bringing to light the best physical therapies, suitable exercises, potential benefits of massage, key lifestyle considerations including activities to avoid, and optimum ways to reduce the impact of arthritis.
The Benefits of Physiotherapy for Arthritis
Physiotherapy in Burnaby stands as a powerful tool in managing arthritis. It offers multifaceted benefits, ranging from pain relief to enhanced mobility and overall wellbeing.
Choosing the Best Therapy for Arthritis
The choice of therapy for arthritis depends largely on the individual's specific needs and the severity of the condition. However, generally speaking, strength training, low-impact aerobic exercises, and range of motion exercises are beneficial. Manual therapy techniques, like those used in the treatment of conditions like TMJ disorders, can also bring significant relief.
Exploring the Role of Exercise in Arthritis Management
The power of exercise in arthritis management cannot be overstated. Regular physical activity, when tailored to the individual's abilities and needs, can help control pain, improve joint function, and prevent further joint damage.
Exercises for Arthritis
Low-impact Aerobics: Activities such as swimming, walking, or cycling can enhance cardiovascular health without placing excessive stress on the joints.
Strength Training: Building muscle strength can help protect and support joints affected by arthritis.
Flexibility Exercises: Regular stretching exercises can help maintain joint flexibility and range of motion.
Balance Exercises: These exercises can help improve stability, thus reducing the risk of falls and injuries.
Making Lifestyle Adjustments for Arthritis
Lifestyle modifications can play a substantial role in the management of arthritis. Avoiding certain activities and adopting healthier habits can lead to significant improvements.
Activities to Avoid When You Have Arthritis
People with arthritis should avoid activities that cause excessive stress on the joints, such as certain sports and repetitive motions. Similarly to managing other pain-related conditions like sciatica, it's crucial to listen to your body and rest when necessary.
Proactive Measures to Reduce Arthritis
Though arthritis cannot be cured, adopting certain strategies can slow its progression, manage symptoms, and improve quality of life.
What Are the Best Ways to Reduce the Impact of Arthritis?
Optimum arthritis management typically involves a combination of several strategies. This may include maintaining a healthy weight, ensuring regular, appropriate exercise, following a balanced diet rich in anti-inflammatory foods, managing stress effectively, and, importantly, staying consistent with physiotherapy sessions.
Understanding the Nature of Arthritis: The Healing Journey
It's essential to understand that arthritis is a chronic condition, and its progression and impact can vary greatly among individuals.
The Healing Timeline for Arthritis
Arthritis is a lifelong condition and doesn't "heal" in the traditional sense. However, the symptoms can be effectively managed with the right strategies, ensuring that individuals with arthritis can lead a fulfilling life.
Physiotherapy is a crucial component in this journey, providing customized, targeted interventions to reduce pain, enhance joint functionality, and promote overall wellbeing.
Final Words
Despite the challenges arthritis may present, there are numerous effective strategies and interventions, such as physiotherapy, that can help manage the condition, mitigate pain, and enhance mobility and quality of life. We also offer individualized treatment plans for a wide variety of common conditions including acute pain, joint pain relief, musculoskeletal conditions, chronic pain, and injury prevention.
At Burnaby Heights Physiotherapy, our dedication lies in empowering you to navigate these challenges and providing personalized, empathetic care to optimize your health. Book your appointment today, and let's begin your journey towards enhanced wellbeing.